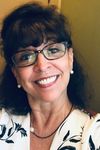 Jean Marie Rafferty
LCSW-R
(Phone) 631-291-1900
I consider myself to be an experienced, knowledgeable and caring psychotherapist, with over 20 years in the field. I utilize cognitive behavioral approaches to therapy and believe in tailoring my treatment methods according to my client's presenting needs.
My practice includes working with adolescents and adults, as well as working with couples and families. I am also a Motivational Life Coach and Psychological Bariatric Surgery Evaluator. My work includes, but not limited to working with pre and post op bariatric patients and their families, focusing on addressing the behavioral and habit changes that are necessary for pre and post op bariatric surgery success.
If you need any additional information, please feel free to contact me.