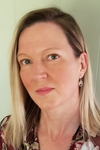 Susan Walton, PMHNP
(Phone) 631-533-3009
I am a board certified psychiatric nurse practitioner (PMHNP-BC) treating children, adolescents and adults.  My approach is through strong interpersonal connections, working with you to explore and solve problems together.  I will listen to your concerns and work with you to tailor a treatment plan, always including you in the decision- making process.
Do you or your child struggle with attention and concentration?  Sadness or anxiety which seems out of proportion to life's stressors? I can help you live a healthier life, feel more motivated and enjoy things again.  
We can set up an appointment to talk about your problems and if there is an appropriate medication to help you.
Telepsychiatry and office setting available.
I do not accept insurance, but many clients collect partial or full reimbursement if they have out-of-network coverage.